COMPANY
About Us - Location - Environmental Policy
같같같같같같같같같
The company was founded in 1967 in Salerno.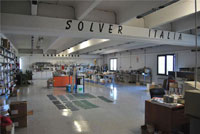 The production activity, at first oriented to a general production of thinners, was developed and expanded since 1984,in the industrial and building paints field.
Over the course of the following decades and Thanks to efforts and research, the company achieved new Italian and foreign market shares.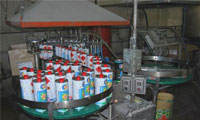 Il All the production currently covers different branches: building, do-it-yourself, antirust, industry and car-refinish, with hi-tech coating products, a careful choice of raw materials and a technological production process that respects all the European laws concerning the environment protection and guarantees high quality standards for the whole production cycle.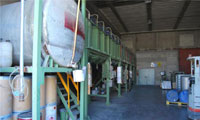 The company demonstrated the conformity of its own Environmental Management System with UNI EN ISO 14001:2004 international standards,
Certificate n.9191.SOLV
Certificate Iqnet